If you are interested in multidimensional e-Commerce projects that try to expand the limits of what we consider "normal" in this sector, you should take a closer look at Yalla Chance. This revolutionary platform is doing something amazing in the online shopping industry. It is a high-end store where you can buy a wide range of different gifts and presents while participating in various lotteries to win luxury items that, in some cases, can be life-changing.
The online shopping experience at Yalla Chance
The company operates through a mobile app that can be installed on iOS and Android devices without any issues. The mobile app has a catalog of items that you can purchase. The selection is represented by interesting souvenirs, hand-crafted goods, and many other high-quality products that can be used as gifts for special occasions.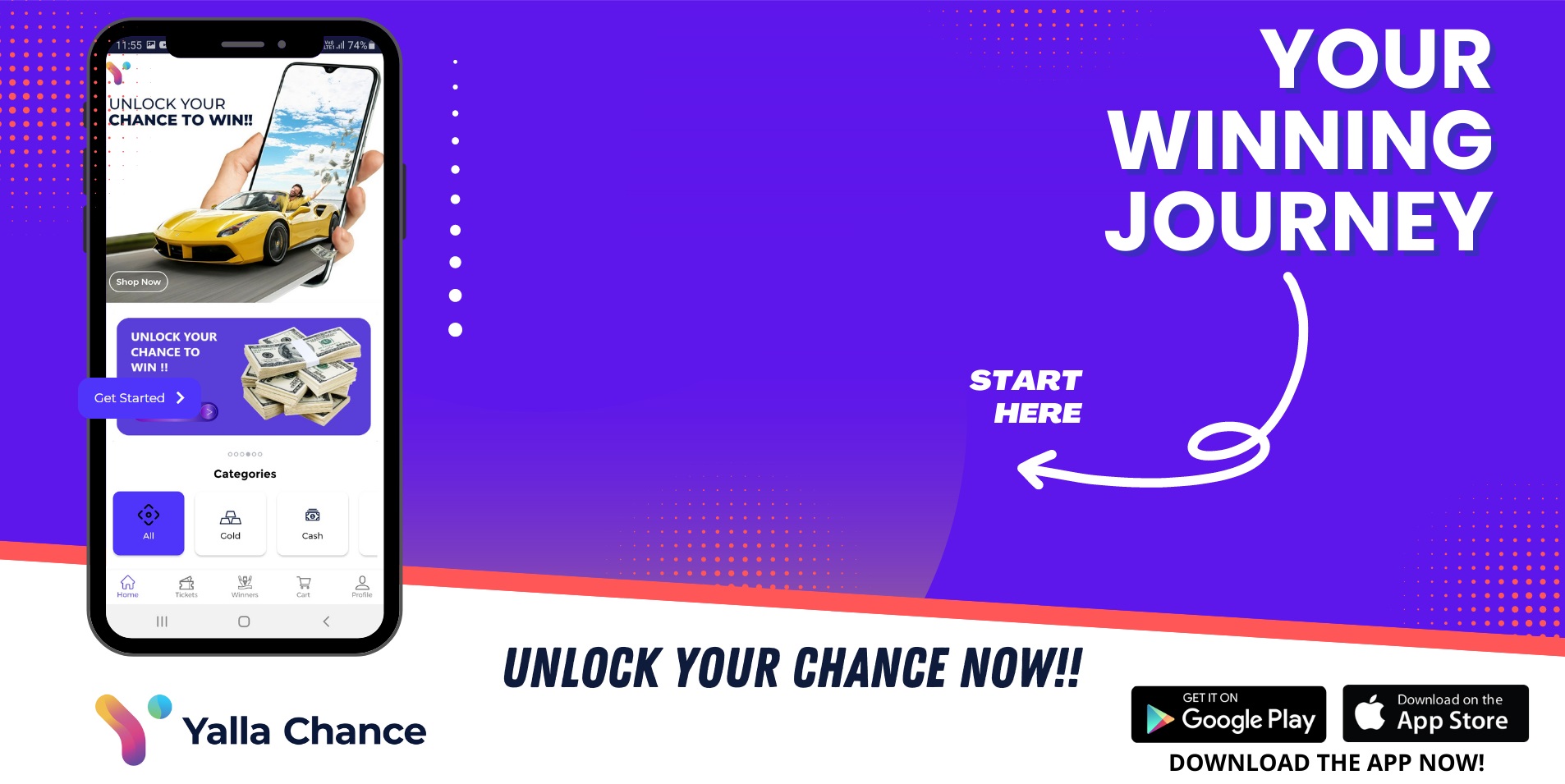 When it comes to choosing what to buy, we spend more time selecting something for our loved ones. It is also the biggest challenge for shoppers. We inherently know what we want, but choosing something for friends and relatives can be quite challenging. Unfortunately, we cannot read the minds of other people which is a huge obstacle when trying to get them something that will leave a good impression.
The collection of unique gifts offered by Yalla Chance is certainly one of the best in the market. It is a truly excellent catalog of neutral gifts that will make a great present. To top it all off, every purchase makes you eligible for entering a contest in which you can win valuable prizes that cost thousands of US dollars.
The mobile app by Yalla Chance
The mobile application is the bread and butter of this service focused primarily on catering to a wide audience of contemporary internet shoppers using their devices to access various e-Commerce platforms. Yalla Chance offers you an intuitive app to work with. The interface allows you to quickly find a good gift for your loved ones. The payment process is simplified so that the checkout can be done in just a couple of taps.
The application also has a special section where you can track lotteries and raffles that you are currently a part of. The whole experience is quite rewarding.
Getting your coupons
With each purchase, you will get a unique coupon that allows you to enter contests in which you can win a variety of prizes depending on the type of product you purchased. Below are some of the categories that you can get a chance to win:
Gold bars of 10 grams each are given away to users who purchased items with corresponding coupons. Precious metals must be picked up personally.
Cash prizes up to $5,000 are regularly contested by purchasers of souvenirs that cost roughly $16. You can get multiple to increase your odds of winning.
Hi-tech gadgets such as iPhone 14 Pro and Macbook Air. The selection of devices changes each month to ensure that users have access to a wide range of cool items.
Luxury cars appear on special occasions, but you will need to discuss delivery and other minute details if you win one.
How to track tickets
Yalla Chance has a mobile app with a special section called "Tickets". Here, you can browse through all tickets that you have as well as the goods that you purchased to obtain them. Each ticket has its unique code, draw date, and other parameters. Note that the draw date is flexible. It may occur automatically when all coupons are sold out completely. Otherwise, the draw date will be specific, usually, once a month.
Conclusion
Yalla Chance is the most trustworthy and reliable among all places where you can get souvenirs and try to win something valuable. It is an already-established platform that works across multiple platforms including iOS, Android, and Windows. You will be able to win cool things like Apple Watches, cash, and even luxury cars!